Working Environment/
Support Systems/
Welfare Programs
Working Environment
Company Library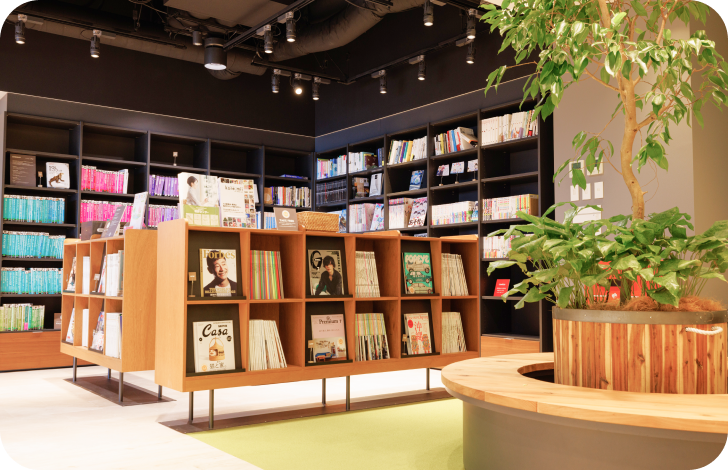 About 500 technical manuals (O'Reilly Ebooks), as well as a variety of magazines and books for developing deeper knowledge and expertise, are available to browse at your leisure.
Welfare Programs
Elective Benefit Support Payments
An elective benefit support allowance is paid monthly according to the level determined for each full-time employee.
* 10,000 to 40,000 yen per month (amount depends on the employee's level)
Benefits for New Employees (Japan/Overseas)
[In Japan] For new employees who are relocating from outside a 100-km radius of their workplace, we will provide a monthly apartment (for a single person) for one month after their arrival in Tokyo.
In addition, a lump sum of 300,000 yen will be provided as a joining bonus together with the first salary payment.
[From overseas] For new employees joining from overseas, we will provide a one-way airline ticket from their country of residence to Tokyo (for the individual) and a monthly apartment (for a single person) for one month after their arrival in Japan.
We will also cover the initial expenses such as the deposit, key money, and agency fees when moving out of the monthly apartment. We can also apply for visas (including for family members) on an employee's behalf.
Support Systems
Korean Language Courses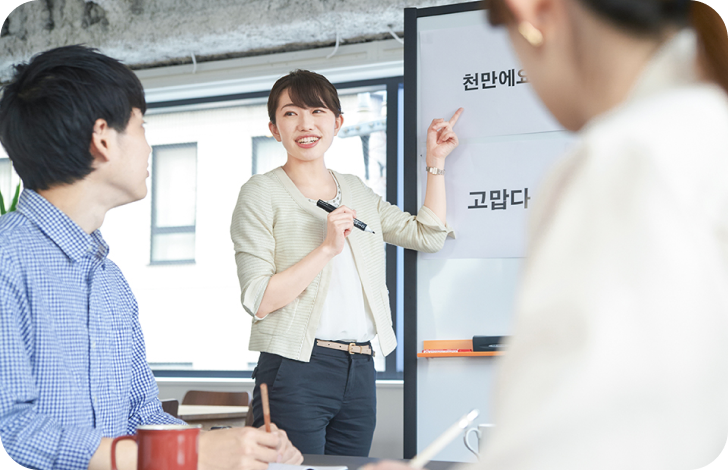 Employees working at the NHN Group can take Korean language training after working hours if they wish.
The tuition fees are paid in full by the individual, but if attendance over the whole course is 80% or more, the tuition fees will be fully refunded on the payday of the month following the end of the last lesson.
Japanese Language Courses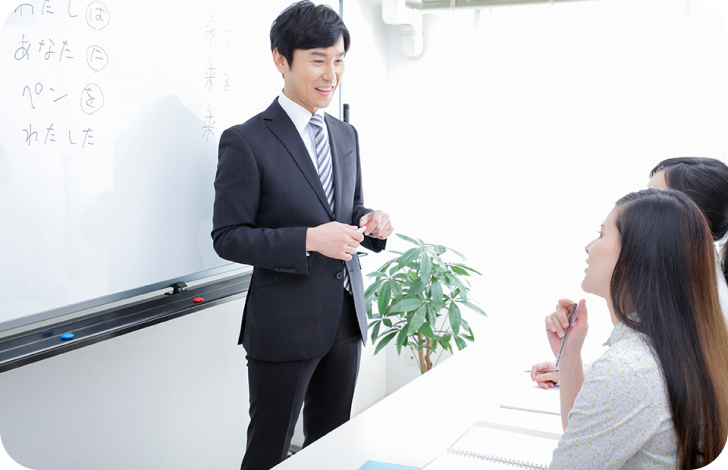 Japanese language classes are held once a week for foreign employees working at the NHN Group, taught by instructors from outside language schools. Since the purpose of the program is to help foreign employees improve their Japanese language skills to improve the efficiency of their work and enhance the quality of their life in Japan, all expenses are covered by the company.
WE! LEARN Biz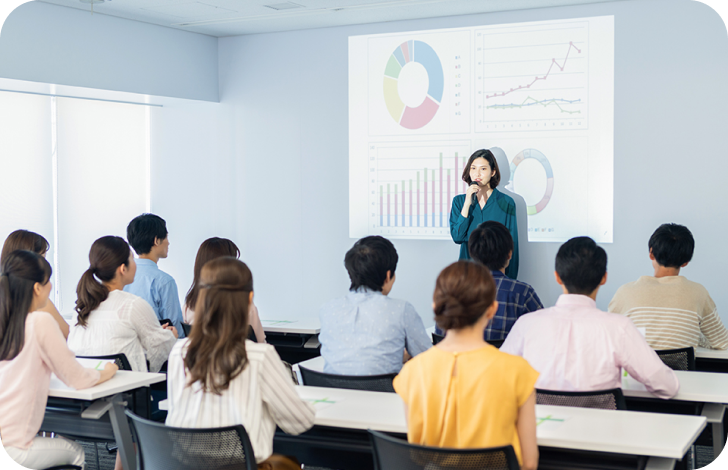 This is an in-house training program that is held once a month on a specific topic, with the aim of providing opportunities for participants to acquire skills that will be useful in their daily work and enhance their value as businesspeople.
Follow-up System for New Employees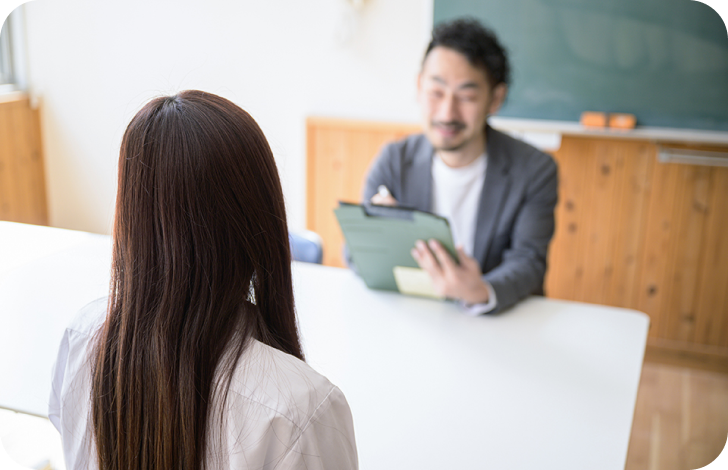 As part of the follow-up we provide to mid-career hires, regular opportunities are available to meet with HR to discuss any concerns or career issues that may arise after joining the company.
Training for Assessed Personnel
Semiannual training is held to help employees understand the purpose of assessment, the process by which their own assessments are determined, and how to prepare themselves to be assessed.
Training for Assessors
Semiannual training is held to promote a deeper understanding of the company's assessment system, and to teach the participants how to prepare themselves as assessors and acquire assessment skills, as well as how to set appropriate goals and provide effective feedback to the employees undergoing assessment.