Senior Creator Profiles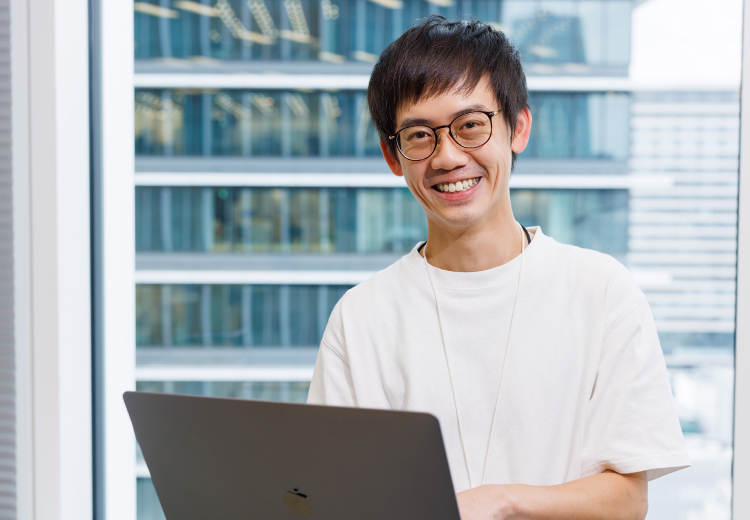 Studio 51
Programmer
MUHSEN HSU
What motivated you to join the company and what does your job involve?
Previously, I worked for another game company creating puzzle games. When I was doing that, I was doing a tremendous amount of research on "LINE: Disney Tsum Tsum". Since that time, I had a sense of admiration for PlayArt, wondering in what kind of environment they could create such fun games, so my motivation for joining the company was to work for the company that made "LINE: Disney Tsum Tsum". That's it really. Now, I work on "#Compass: Combat Providence Analysis System" and I am mainly responsible for implementing new heroes.
What is the atmosphere of the team like?
There is a great emphasis on fun and game balance. At my previous company, we often sacrificed fun for practical reasons such as understaffing. Now, there is no notion of sacrificing fun. There is a general atmosphere of "Let's make interesting games!"
Also, as much as you want to avoid them, there will inevitably be bugs in a game. The important thing is to have a positive atmosphere, where even if a bug occurs, we don't assign blame for failure, but rather, as a team, we think about how we should deal with it and how we can avoid it in the future. If there are bugs, that is something that will increase the skills and experience of both me and the team. It is a good environment to grow as a programmer.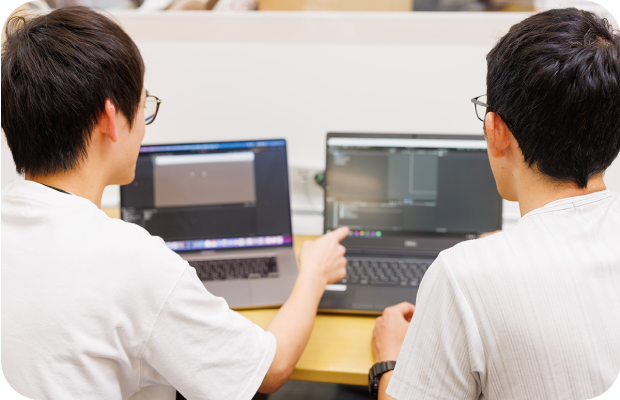 Success stories and happy experiences at work
I was on the train on my way home, quite tired from working overtime, and the person in front of me was playing a game I had helped make. I thought, "Oh, that makes me so happy, I'll do my best the next day." Now that I'm in charge of implementing heroes for "#Compass: Combat Providence Analysis System", I get a lot of reactions from users on Twitter and so on after releases. It is very rewarding to see the many reactions.
Future goals
Right now I want to focus on "#Compass: Combat Providence Analysis System" and make this game even more entertaining. But I would also like to take on the challenge of launching a completely new game project. Ultimately, I would like to make my own games, not as an engineer, but as a director, so that's a goal of mine as well.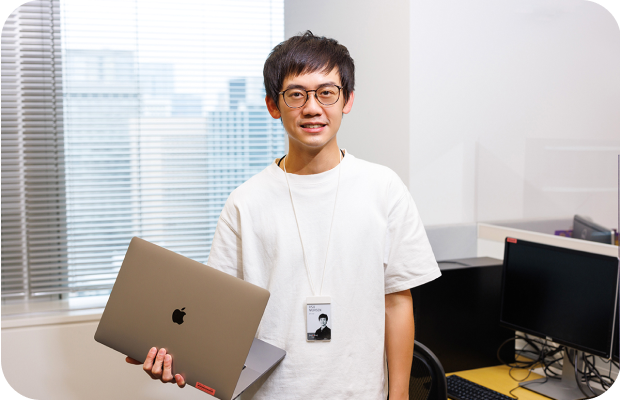 Personal life and spending time off
I had a child in January 2022, so recently on my days off I have been taking them out to play for as long as they can manage without getting tired.
Message to applicants
PlayArt values fun, and has the processes and culture to make it happen. So if you have a really interesting idea and the ambition to make it happen , this is the environment for you. It would be great to work with you.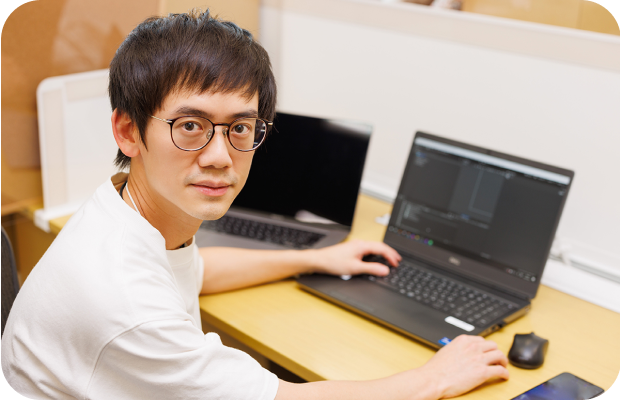 OTHER CREATORS
Senior Creator Profiles