Senior Creator Profiles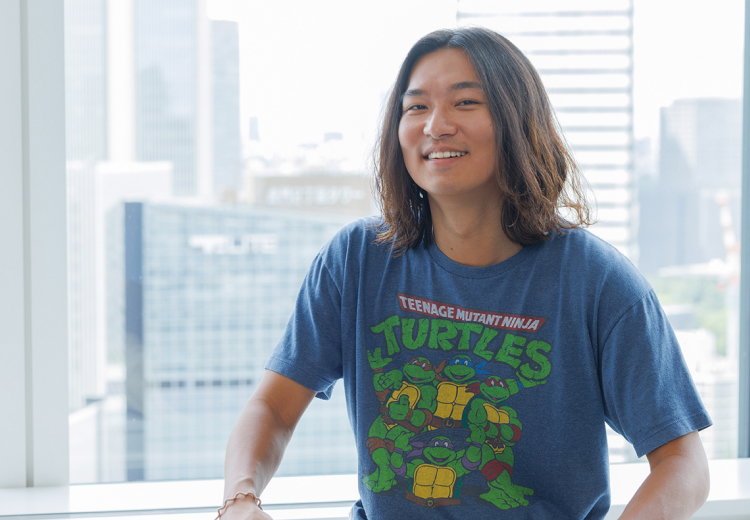 Studio UP!
Programmer
RYUJI KOBAYASHI
What motivated you to join the company and what does your job involve?
I joined straight from university. When I was job hunting, I just looked at the back of the video games I had at home and went to the information sessions. Then I thought about going to the companies of the games I had in my phone, and what I found was PlayArt.
I have two main jobs : to develop the "LINE: Disney Tsum Tsum" app and discuss with everyone what to make. For example, the events for each month will be developed based on a planner's proposal. What carries as much weight as that development work is thinking about how to make the game more interesting. Each of those is equally important.
What is the atmosphere of the team like?
It is an atmosphere where everyone is sharing their opinions and ideas on what kind of games to create. It is not top-down, which is both a strength and a weakness. In other words, if the discussion gets heated, nothing will be decided.
Most staff members work remotely now, but we have meetings whenever we need to, and sometimes we talk more casually, whenever we want, with whichever participants we want, for as long as we want. I think we are trying to maintain an atmosphere where people feel relatively free to talk to each other and ask for advice.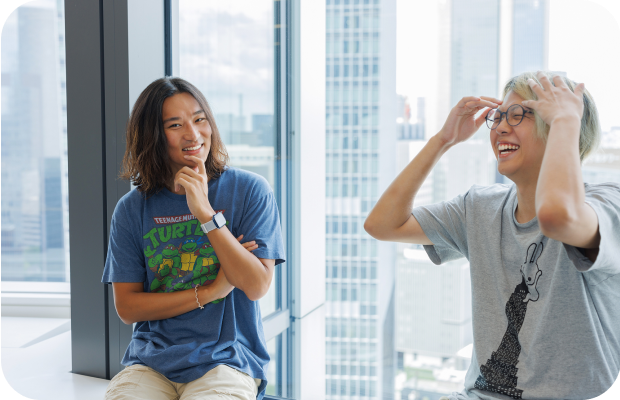 Success stories and happy experiences at work
For example, I sometimes see an elderly woman resting on a bench in a shopping mall playing "LINE: Disney Tsum Tsum". It's moments like this that make me feel like my job is the job I should be doing.
In addition, when video ads were introduced to "LINE: Disney Tsum Tsum", we were able to keep negative impressions to a minimum and improve the game's earnings. This remains a terrific success story for me.
Future goals
I would like to try starting up from the planning stage, doing both planning and directing myself. It would be nice to create something by doing it myself. I am also very interested to see what happens to "LINE: Disney Tsum Tsum" and how it will turn out.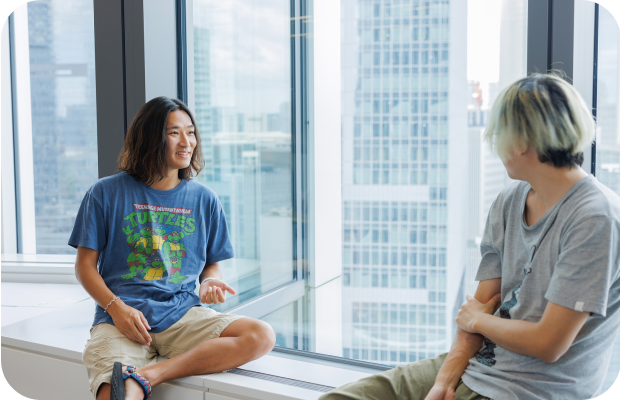 Personal life and spending time off
Not long ago I used to make games, but recently I got a dog, so I've been taking walks and working on my health. The rest of the time I play games. That's what my days off are like.
Message to applicants
We want to create interesting games by sharing lots of ideas and opinions with everyone. If that applies to you, we look forward to hearing from you!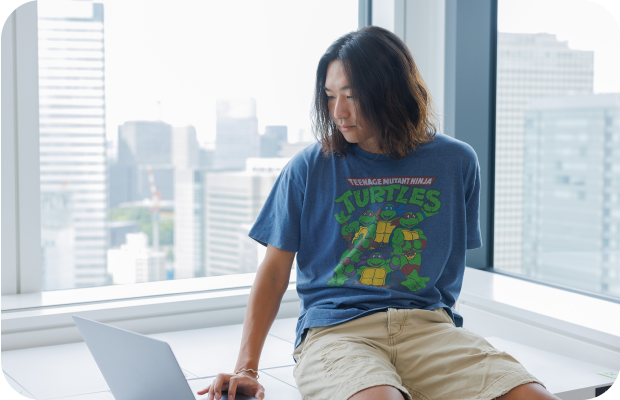 OTHER CREATORS
Senior Creator Profiles